The Importance of Socializing for Seniors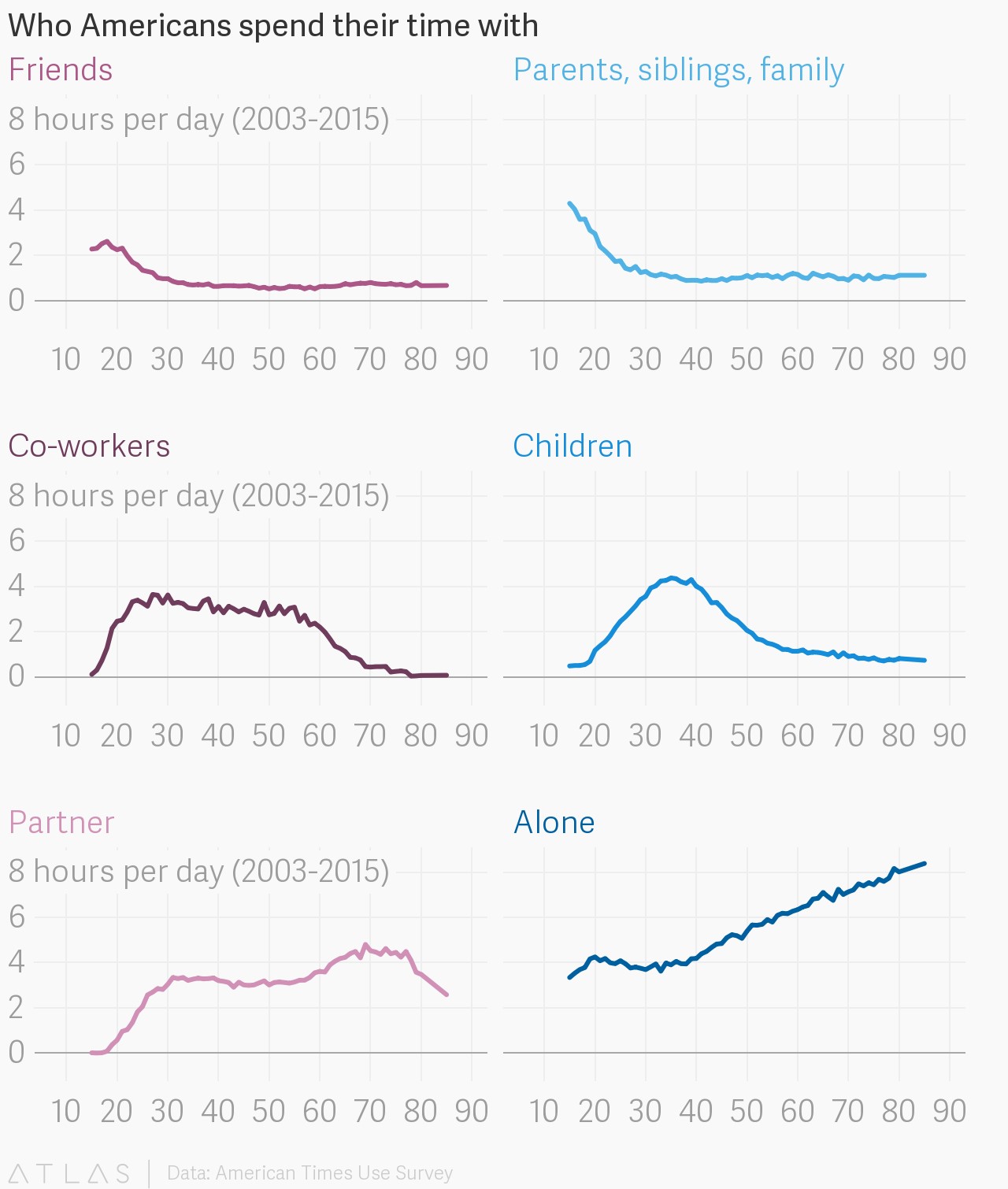 As one gets older, the more time is spent alone as shown in the American Times Use Survey (https://www.bls.gov/tus/.) It just makes sense given that back in the younger years, one has to go through schooling and are surrounded by peers, and then one enters the workforce where coworkers and one's spouse take up most of one's day. Spending time with children and taking care of one's parents also are things that are expected, as one gets older. However, one's free time significantly increase as one's brood leaves the nest. In fact, the Administration on Aging says that half of women past 75 years of age still live on their own without anyone living with them. This lifestyle, while still good, can present a two-fold problem and may expose seniors to both mental and physical challenges.
Isolation can dampen one's mood, and the same is true for seniors living independently. If left ignored, depression, a condition two million of 34 million seniors in the US has, can set in. This can be aggravated when they have mobility issues that prevent them from moving around and visiting friends and family. Another common thing to watch out of is Alzheimer's disease—the most common form of dementia—that is present in one in nine seniors. Memory loss and deterioration of cognitive abilities are its most common symptoms, but this can be avoided with social interaction as a 2009 study from the American Academy of Neurology found out that people who are socially active and less anxious have lower chances of developing dementia.
Lacking social interactions can also cost seniors their physical health. Malnutrition or the lack of proper nutrients to keep one's body in an optimal shape is common in seniors who have a tendency to lost track of time, therefore, skipping meals too. However, people in the company of others tend to eat healthier and more so it is recommended to keep social interactions whenever possible. With 65 million of Americans with hypertension, it is also good to keep a close eye for its symptoms especially if one is above 55 years and living independently. Furthermore, studies have consistently shown that socialization can lower blood pressure, boost the immune system and reduce physical pain.
Now, what does one to do to stay socially active? Two of the best ways to keep one's social life active is to volunteer in one's community and to constantly meet new people through varied activities. Research from the Carnegie Mellon University's Dietrich College of Humanities and Social Sciences expressed its concern in a paper it published:
"Every day, we are learning more about how negative lifestyle factors like poor diet and lack of diet increase hypertension risk. Here we wanted to determine if a positive lifestyle factor like volunteer work could actually reduce disease risk. And, the results give older adults an example of something they can actively do to remain healthy and age successfully."
In their study, they examined 1,164 adults from ages 51 to 91 in a span of four years and discovered that participants who actively volunteered for at least 200 hours per year lowered their chances of having hypertension by up to 40 per cent and attributed this relationship to the social interactions seniors had in volunteering in their communities. Rodlescia Sneed, the author of the study, concluded that good social connections strongly promotes healthy aging and significantly reduces the risk of negative health outcomes.
Dr. Jefferey Borer, MD, chief of the cardiovascular medicine at the SUNT Downstate Medical Centre further supports this study. He says that the sense of purposes volunteers get from the work they do helps prevent depression, which in the process reduces the risk of cardiovascular diseases among seniors. "When people have a sense of purpose, they're less likely to become depressed, which has a negative association with cardiac health. It's not unreasonable to think that people who volunteer their time to help others might have some cardiac benefits."However, a better option might to consider independent senior communities that has programs such as the CONNECT 55+ that aims to facilitate improve seniors' physical, social, and mental wellbeing among other things through activities that residents can do together.
Near Kansas City, KS, the Grand Estates on Greenwood is among the independent senior apartments that offer this program. Prairie View Senior Village is also a Calamar senior apartment near Des Moines, IA that promotes the same lifestyle among independent seniors.If you are closer to the east coast, you may consider Maple Ridge Estates At Bedford as one of the best options around Manchester, NH.