Best Exercise Equipment for Seniors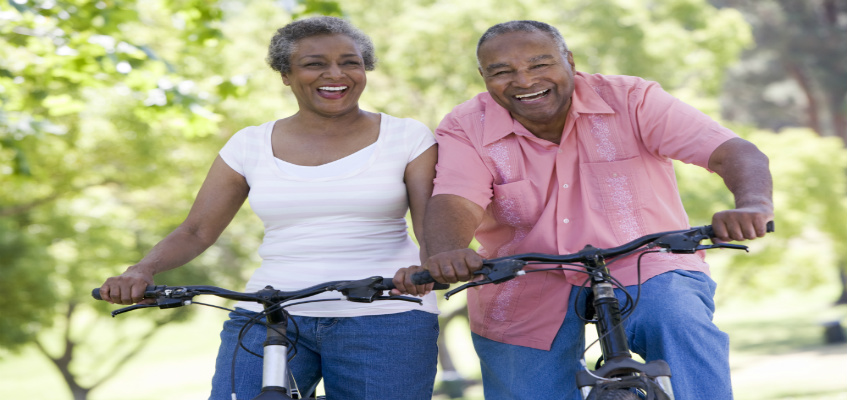 As one ages, it is important to still keep up with one's fitness routines whether that is daily yoga sessions or quick runs in the morning. Maintaining such a routine is helpful as ease of mobility and joint movements goes on a steady dip as people age. However, seniors who are keen to keep on exercising should also understand that a 25 year old's capacity to exercise is not the same as his, and therefore, should be able to distinguish which exercise equipment or exercise regimen should they stick with. Using exercise equipment is great in making sure that you are safely exercising and not putting undue strain on their muscles and joints. There is a multitude of exercise equipment available but this guide will focus on three: resistance training equipment, cardio equipment, and stretching and flexibility equipment.
Resistance training equipment is those geared towards building or maintaining muscle strength. Continuously maintaining one's muscle strength helps in doing daily activities such as carrying groceries and climbing stairs, and therefore, helps overall physical functioning that will get through your daily chores easier. Free weights are the most versatile equipment for building muscle. They can be used to work out any muscle group, however, one must understand and plan out what muscle group they are targeting and what exercise will be able to work this muscle group out. Neoprene dumbbells are great options for those new to the routine and have low level of muscle strength. They also complement other exercises such as walking and jogging. For those who are more serious about building muscle strength, a step up may be adjustable weights as they are heavier, so make sure that you know your limits when using these. Another equipment used to build muscle safely is resistance bands. Like free weights, they are also very versatile. They are also seen to be safer compared to free weights, since there is no danger of dropping weights on yourself. If you are looking for equipment that shows you the right technique and movement in exercising, a multi gym may be a good option for you. Some examples are your lat pull-down machines and seated row machines. The downside is they can be bulky and requires a lot of space, but there are retirement communities in Kansas City, MO such as The Summit At Viewcrest that have fitness areas and have CONNECT 55+ programs that will help you be on top of your fitness regimen. Calamar's senior apartments in New Hampshire, NH should also have these programs and equipment to help you doyour daily cardio routine.
The next type of exercise equipment is great for aerobic exercises, and is better known as cardio. They are ideal for people of any age, especially seniors. They are known to help improve your breathing and keep your heart healthy. These exercises are not limited to those with certain types of equipment. In fact, anyone can do cardio exercises anywhere, whether that means jogging in parks, playing tennis, going for long walks or hikes. High Trestle Trailsis near Prarie View Senior Village—one of the best independent senior apartments in Des Moines, IA—would be a great option if you would like to be outdoors in doing your cardio activities. However, sometimes the weather gets uncooperative and you may be better off going on treadmills to do your cardio for the day. Treadmills are great for seniors who would like to jog, walk, or run while being in the comfort of their own space. What's great about it is you will be able to control the pace at which your heart rate should be. It can also be adjusted to levels to imitate the inclines of different terrains. Another great equipment for seniors is a recumbent bike. Compared to the regular exercise bikes, recumbent bikes have a backrest and have the pedals out front so as to help prevent back strain. What makes biking great for seniors is it is low-impact enough to not further aggravate injured backs, hips, and knees but it is intense enough to make one sweat as long as the proper resistance is set and the exercise is done at a long enough duration. Elliptical and arc trainers are also another option for seniors looking to get some cardio, as it stimulates walking, running, or climbing stairs at a very controlled movement.
Flexibility and stretching is the third group of recommended exercises for seniors. For these exercises, there is actually no need for heavy equipment. Instead, there are just items that helps you maximize your stretches. Fitness balls are great for stretching and doing resistance-training workouts, and they vary in size depending on the kind of exercise you would like to do with it. When looking for one, consider its material too and makes sure it is anti-slip and anti-puncture. Another item that is regularly used are yoga mats and stretching mats that just ensures that you get a soft cushion that makes your exercises more comfortable.
Calamar has fitness rooms available in their facilities and they also have their CONNECT 55+ program to help seniors be well rounded and be physically active. If you are looking for 55+ apartments in New Hampshire, NH or any other major city, feel free to reach out to ask us about our senior apartments and facilities.