Top 4 Amenities in Senior Home Hunting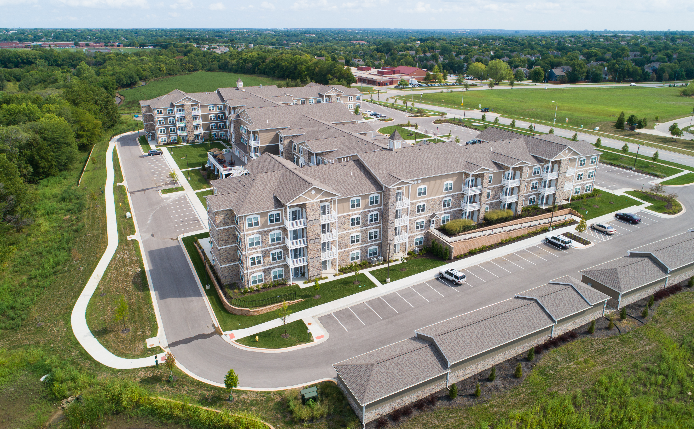 Finding your retirement home is like finding a spouse-- you look for what you want and fits with you well and not what everyone thinks you should go for. If you plan to live there for a long time, you might as well find one that you'll find enjoyable and worthwhile to stay in. That being said, the perfect senior apartment varies from one retiree to the next and so this guide just gives you some ideas on what to look for when asking yourself, "Does this senior community meets my needs?"
There's probably two things you have to do, know what you're looking for and compare your narrowed down options to just one. In doing so, you have to think about and compare some some of these key areas:
Location
Location. Is it close enough to your family and friends that they can visit? The older one gets, the more one realizes how important having one's family around is. With everyone getting busier, you might want to consider making it easy for friends and family to visit you and vice versa, and that means checking if your senior apartment has a quick access to major highways. You want to be close enough to be able to visit grandkids and watch their games and see them grow up. These are kinds of memories that you cannot really put a price on, and it will only be made possible if you also make it easy for you and them to see you on a regular basis. Aside from that, you may also try to evaluate the kind of lifestyle you want, would you like to spend more time indoors or outdoors? If you like being outside, see if your go-to places are close to the senior apartment. If you like going to trails, you'll definitely going to love the Prairie View Senior Village. It has miles of trails you can go every morning at the High Trestle trail. If you like the coastal life, consider Maple Ridge Estates At Bedford, one of the top senior apartments in New Hampshire, NH. It is close to lakes, mountains, and the coast making it easy for you to maintain an active lifestyle. If you spend weekends going to art galleries and attending cultural events, you will enjoy Manchester & Concord. If golf is your hobby, it is also close to golf courses so you can practice in the afternoons. If you like wining and dining in the evenings, it is only walking distance from shopping malls. If location is your top priority and you are from IA, Prairie View Senior Village is a great option among 55+ apartments in Des Moines, IA.
Neighbors
Neighbors. You will be spending majority of your time in your retirement home so you will also spend a lot of time with the residents living in it. Make sure that during your first stop in the senior apartment, get a feel of the people living in it. Are they the kind of people you will get along with? Better yet, can you do activities such as biking and walking with them? If you answer yes to any of these, then you can put the senior home on your list of potential new home.
Services and Facilities
Services and Facilities. There may be some things that your home offers that you are used, and if this were to be your new home, it would be worth keeping an eye on these things when you tour your potential senior apartment. Say, you the kind of person who spends the summer eating barbeque, The Grand Estates on Greenwood has an exterior deck with gas barbeque and television to entertain yourself and guests. If the outdoors is not for you and you prefer being indoors, consider other amenities. For example if you're looking for a independent living community near Manchester, NH, consider Maple Ridge Estates At Bedford. It has everything that an indoor person would love. It has a 40-seat theater for movie nights, a billiard room to spend the afternoon in, an exercise room to work out in the morning and a library to head to after a hearty breakfast. There are even faith services available on the premise. To top it all, Maple Ridge Estates also have a security system to make sure that all residents are safe.
Suites
Suites. Some tasks become harder to do as one ages, so it helps when your suite or your floor has most of the features that you need to get the basic things done. After all, if you were to be an independent senior, you want to do most things on your own right? The Grand Estates on Greenwood has trash chutes and mail room for every floor. One amenity that is heavily overlooked are elevators and this senior apartment in Kansas City, KS has it so getting around will never be a hassle. The same amenities are also available at Prairie View Senior Village and it also has walk-in showers/tubs and private balconies too. Now, you can enjoy life without worrying about the fuss and stress that home ownership brings.
These are just four of the many amenities you should look out for when touring a senior apartment, so if you are ready to take that next step, and you are interested, book a tour with us!