Countdown to the Holidays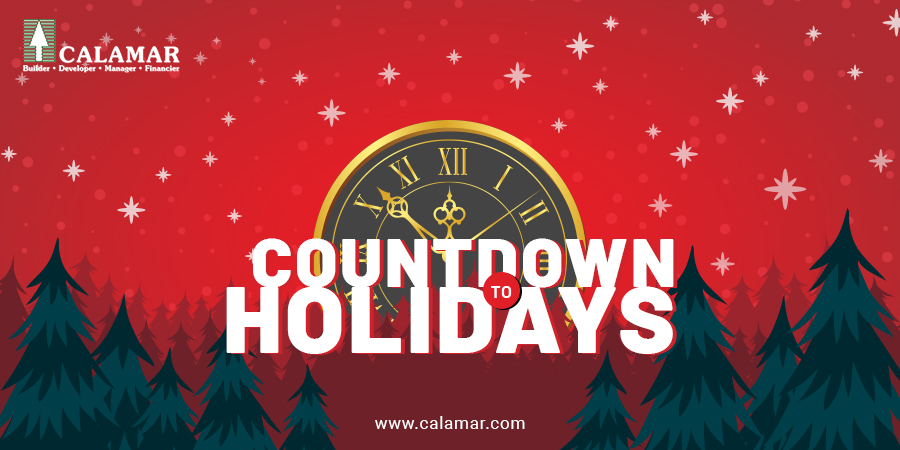 When it gets cold outside, it's best to stay indoors. That doesn't mean to say that there's not much to do. This season is the best time to explore what your city has to offer and learn a new skill.
If you're in one of the independent senior apartments near Kansas City, KS, you can get your baking skills ready in time for Holidays baking. Check out the Culinary Centre of Kansas. They have classes for any skill level whether you're a beginner or advanced. For beginners, they offer fundamental cooking classes which is great for those that never really took food seriously before. This will make you appreciate the finer details on food. If you really are planning to do a lot of Holidays baking, they offer pastry classes that involves a lot of festive pastries and cake decorating. It might be great to also take both your grandchildren and kids to join you in these fun classes.
Your grandkids will surely appreciate decorating cookies and eating chocolate! Travelers who are missing the good food overseas will also appreciate having a taste of overseas with the Culinary Centre's world and regional cuisine classes. The classes change a lot but they are offering Italian, German, French, Mexican, and Asian cuisine this month. You can take some tips on what each cuisine offers for Holidays food like the French's Bûche de Noël. Those who are missing summer but can't get their grill outside because of the cold, you can keep on mastering the art and science of grilling and smoking throughout winter with their Midwest Barbeque Institute classes. Kansas isn't called the BBQ capital for nothing so aren't you lucky you live in one of the 55+ Apartments in Kansas City, KS? This just shows their dedication to keeping the tradition going and you can too with this class. If something fancier like wine tasting is your kind of activity, there are classes for that too!
You can take a class with a certified sommelier or wine steward, who can teach you the ins and outs of wine. Next time you'll have your friends over, you can impress them with your wine pairing skills. Tea Market can be your next stop in the next weekend if you are a tea connoisseur. Staci from Tea Market blends the teas herself and offers classes educating attendees about their teas and how to pair them with certain dishes. They also take it a notch up by offering yoga with essential oils.
If you've maxed out the classes at the Culinary Centre, head over at Cooking with Alessandra's! Independent senior apartments in Des Moines, IA will appreciate this hidden gem that specializes in flavorful Italian cuisine like Calzoni and Pasta Tuscan Soup. Make sure you book early since spots are usually sold out a week in advance. Those who are feeling adventurous can even go for a wine or cook tour with her family in the city of Viterbo, Italy. Her family will wine and dine you and show you what Italy's culture truly is.
If there's anything common among everyone, it would be our love of food so what's a better way to spend the colder months?
For those in retirement communities in Ankeny, IA, Anders Ruff Workshop offers classes that allows you to work with your hands. If you've always appreciated the fine and smooth details of wood, you may enjoy a workshop or two at AR Workshop. They have classes that gets you to make blanket ladders, cake stands, and wooden frames just to name a few. They also have classes for knitting and chunky knitting. If you are expecting a grandkid anytime soon, maybe you already have a sweater design in mind for them to wear.
Now, you can start doing a countdown before the Holidays!