Technology's Role in Helping Seniors Participate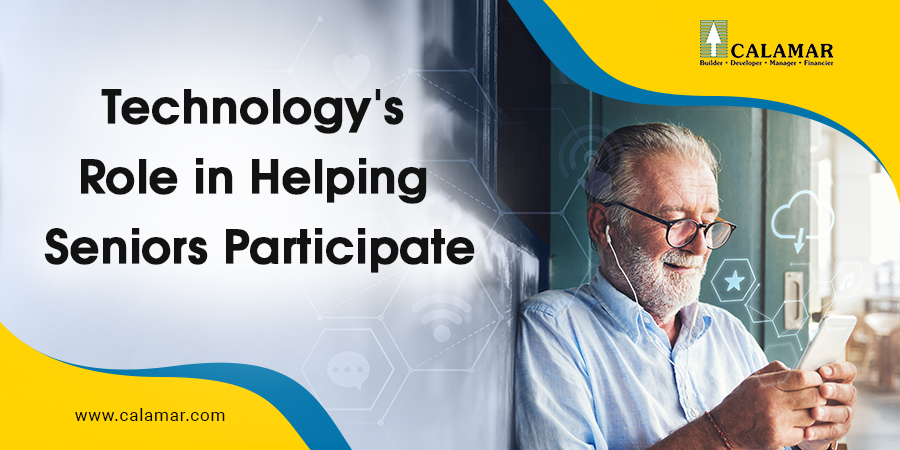 Common stereotype says that seniors are very hesitant to use technology, but if you look at the data, it actually is the other way around. Pew Research Center found that almost 60 percent of American seniors regularly go online, and almost half of them says that they even have high-speed internet connection at home. Their northern neighbors also exhibits a similar behaviour with Statistics Canada reporting that Canadian seniors are the fastest growing segment of internet users in their population. However, it is still undeniable that there are challenges associated with the new toys that they have. Among which is a portion of the senior population's difficulty to physically use technology. Disability and chronic illnesses is not uncommon and that prevents from using the devices to participate in the online world. Furthermore, the lack of confidence and hesitation among seniors never seem to go away. While half of the seniors surveyed says that they experience what young people call FOMO or fear of missing out, a significant portion still says that having no internet does not make them miss out on important events and such. The biggest hurdle would be the learning curve associated with using a device and an app.
Those who are able to get past these challenges are able to fully participate and make technology part of their everyday lives. In fact, only less than a quarter says that they do not go online everyday. They also admit that participating online enriches their personal lives. Senior Apartments Ankeny, IA should have high-speed internet connections that will enable its residents to make this happen. With apps like Facebook and Twitter, it has never been easy to participate and be part of something bigger, whether that's a cause or an event. For instance, seniors who have difficulty visiting family for important events like baptism can feel like they were still there during the occasion after seeing photos on Instagram. Those who can no longer travel and are in one of the retirement communities near Des Moines, IA can still see the seven wonders of the world and more through Google Earth. Seniors who likes to start conversations and comment on the latest happenings around the globe can do so now through Twitter. They can also receive real-time news about certain places and occurrences faster than their evenings news through the same platform. However, the thing that may bring them the biggest joy is how technology allows them to reconnect with old friends and constantly be in touch with family. Through Facebook, they can search for old classmates, plan a reunion, and invite everyone to it. They can also watch a grandson's soccer match through the same platform's livestream. If they missed the time of the game, they can still see a replay once the soccer match has been uploaded on YouTube. It should not matter whether one is in a beach house in Hawaii or in one of the 55+ Apartments Kansas City, KS because with technology, one can participate in the important happenings and be a part of something larger.