Spending the day with Grandkids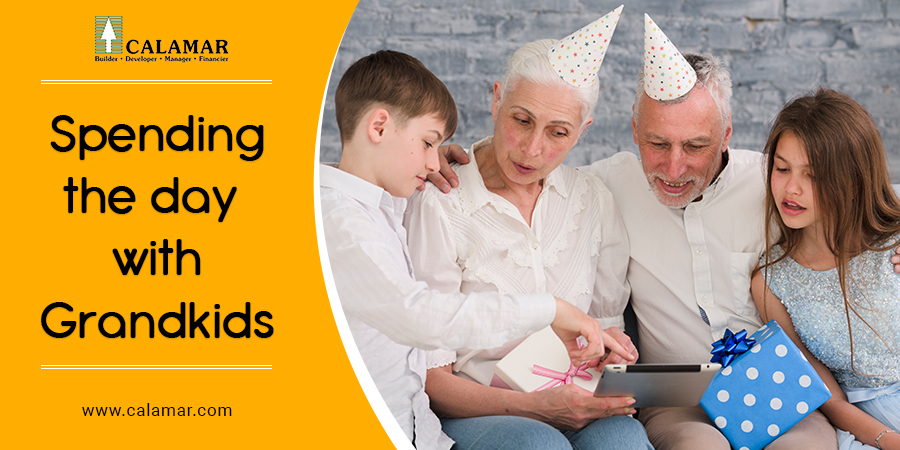 "The simple things are also the most extraordinary things, and only the wise can see them," that's what Paulo Coelho says in the Alchemist. These things can be as small as meeting up for coffee with close friends or making the mailman smile when you offer them some homemade jam. But we can all agree that nothing can beat spending time with grandkids.
The last few weeks of summer are near so this may be the time to get out and enjoy it with your loved ones. Kids love being outside so going for a hike or taking them to the park will be a great idea. It will be a good time for both of you to appreciate nature and explore the outskirts of your city. If you are in one of the senior apartments in Kansas City, KS, check out Powell Gardens. It's only 45 minutes away from the downtown area. You can also take a walk at the David T Beals III Woodland & Stream Garden, where you can try to guess various flowering plants in the area. Bottlebrush buckeye and Virginia sweetspire, anyone? Kids will love to see the Heartland Harvest Garden, with all the fruits and vegetables that grow on it. You can even sample the garden's produce at the Tasting Station. I'm sure they will have a new appreciation for their fruits and veggies after knowing where their food comes from. If your grandkids enjoyed going to the Heartland Harvest Garden, another day trip you might want to do is Green Dirt Farm. You can go for brunch one weekend and taste locally-produced food and listen as staff explain where the food they serve come from. If you're comfortable enough to swim in the open water and your grandkids are also capable of swimming. Lake Jacomo is the place to go! You can even invite your kids to join you. The more, the merrier! You can go fishing and maybe watch your grandkids in their first time windsurfing or sailing. A barbeque cookout at the end of the trip is not guaranteed after a day of fishing, but if you decide to have that there, expect carp, bluegill and striped bass for supper. The lake is also great for quiet afternoon watching colorful boats sailing on the lake.
Kids are inherently curious, and if they ever expressed any interest in rocks and geology, take them to Crystal Cave Park. It should be near the independent senior apartments in Pittston, PA so should it should be an obvious to go to if you are within that vicinity. The park is found in Sequoia National Park and boasts of icicles of stalactites and stalagmites. When you do visit, remember to bring a jacket since temperature hovers at 50 degrees inside the cave rain or shine. If you are both adventurous, maybe you can even get to the Devil's Den, the lair of North American brown bats. But if you feel like digging for treasure, try your hand at finding gemstones at the area. End the day with some i ce cream and a short walk along the park's nature trail.
For the adrenaline junkie, visit Adventureland. This trip will be great for those in retirement communities in Des Moines, IA. They have the carnival regulars like carousel bumper cars. Its newest attraction? The Monster. Try it with your grandkids if you dare.
Whatever the activity, make sure you're both having fun!