Residents of Calamar 55+ Communities Across 3 Regions Compete in Canned Food Sculpture for Donation
Thu, Mar 12th 2020 03:00 pm, by sczyrny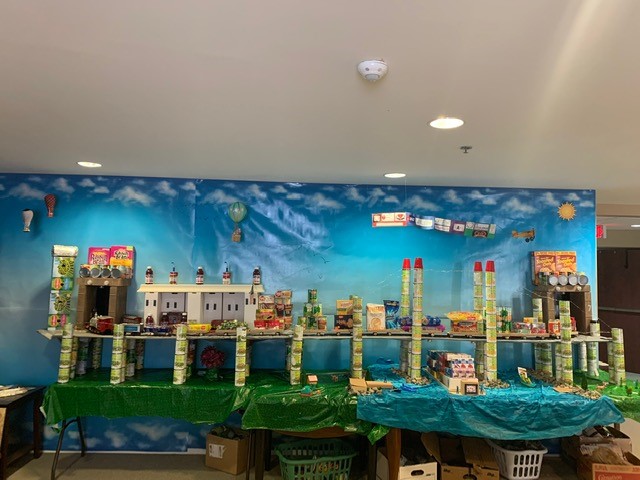 Residents of Calamar 55+ Communities Across 3 Regions Compete in Canned Food Sculpture for Donation

(March 12, 2020) Residents of Calamar 55+ communities across three regional areas including Western New York, the Mid-West area and Northeastern states collected nearly 5000 canned food products, along with dry goods, for donation to food pantries selected in each community.

Each February, Calamar communities participate in this very competitive contest to create and build a canned food sculpture that is on display within their residence. The employees at Calamar corporate headquarters in Wheatfield, hold a blind judging contest to determine the winner of the coveted canned food trophy.

"Our residents were very enthusiastic and had a lot of fun with this canned food sculpture campaign, said Calamar Director of Senior Housing Operations Kelly Wright. "The thought, creativity, time and effort that went into these sculptures is amazing and the food they collected, for both human and pet consumption, was staggering. I am proud of our residents, their efforts and their compassion. This is a yearly event and the entries get better and better while the competition heats up." Wright said.

Twenty communities participated and for the first time there was a tie. The Village at Auburn Grove (2-time previous winner) in Auburn, NY once again, garners the winner title, but Penn Crossings in Penn Township, PA also earned top votes. Both will receive the coveted canned food trophy which they hold in high regard. All donation sites were selected by the communities and will stay within their areas.