Calamar Appoints Chief Investment Officer
Thu, Jun 23rd 2016 09:00 pm, by sczyrny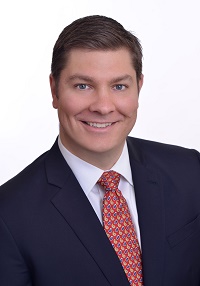 (June 23, 2016, Wheatfield, NY) Calamar, a full service real estate organization comprised of construction, development, property management, asset management and finance & investment divisions is pleased to announce the appointment of Mr. Brandon Rath as Chief Investment Officer for Calamar Capital Services, LLC ("CCS"), an investment & finance division of Calamar.
Mr. Rath brings a wealth of management and leadership experience to this role, and will be responsible for identifying investment opportunities, capital management, and the financial strategy of CCS. He joins CCS from Beacon Bay Holdings, a private investment firm with a broad investment mandate across a range of industries. Mr. Rath also has experience advising and leading family offices, as well working at global financial services companies.
"This important appointment is part of our ongoing evolution as we execute on our vision for the firm. We remain focused on our mission of performance with the goal of broadening the firm's platform to grow upon our fundamental strengths. Brandon will play an integral role as we look to expand our talent, diversify products and pursue strategic growth opportunities on a larger scale," said Ken Franasiak, Calamar's CEO.
The addition of Mr. Rath builds upon the strong momentum Calamar and CCS have achieved over the past several years. By focusing the investment strategy on recognizing opportunities through product and geographical diversification, Calamar and CCS will continue to invest opportunistically through real estate cycles.
"I am excited to join Calamar and contribute to the firms continued growth," said Mr. Rath. "This is an exciting time to invest, and Calamar offers unique and unrivaled investment opportunities that make a lasting impact within the communities they invest."
Brandon received a B.A. from the University of California, Irvine and earned his J.D. from Southwestern Law School in Los Angeles, California.
About Calamar
Calamar is a full-service real estate firm comprised of construction, development, management and investment divisions for commercial and large-scale residential properties. Calamar is headquartered in Western New York with offices and investments throughout North America. For more information, contact Kathy Griffiths at 716.693.0006, ext. 11 or kgriffiths@calamar.com.