Calamar Appoints Terry C. Burton As General Counsel
Tue, Jun 21st 2016 09:30 pm, by sczyrny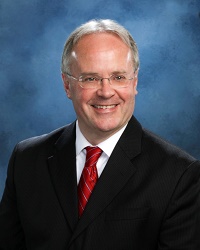 (June 21, 2016, Wheatfield, NY) Calamar, a full service real estate organization comprised of construction, development, property management, asset management and finance & investment divisions is pleased to announce the appointment of Terry C. Burton as its General Counsel.
In his role as General Counsel, Burton will support Calamar's existing property development, construction and leasing operations, as well as its financing activities and all strategic initiatives. Burton is also responsible for all of Calamar's day-to-day legal matters, including contract review and negotiation, the acquisition and divestiture of assets, and general business transactions. "Terry is an accomplished and experienced attorney who has handled many sophisticated legal transactions throughout his 35-year career. We believe his skills and experience will be a terrific asset to Calamar and that he will be a great contributor as senior executive in our management team", said Calamar Chairman and C.E.O. Kenneth M. Franasiak.
Burton received his law degree from the University of Pennsylvania, where he graduated cum laude, and he holds a Master degree in Business Administration from the State University of New York at Buffalo. He also holds undergraduate degrees in History, Political Science, Physics and Electrical Engineering.
About Calamar
Calamar is a full-service real estate firm comprised of construction, development, management and investment divisions for commercial and large-scale residential properties. Calamar is headquartered in Western New York with offices and investments throughout North America. For more information, contact Kathy Griffiths at 716.693.0006, ext. 11 or kgriffiths@calamar.com.