Matty's Food Mart Opens In Woodlands Corporate Center
Thu, Nov 8th 2012 01:00 pm, by kgriffiths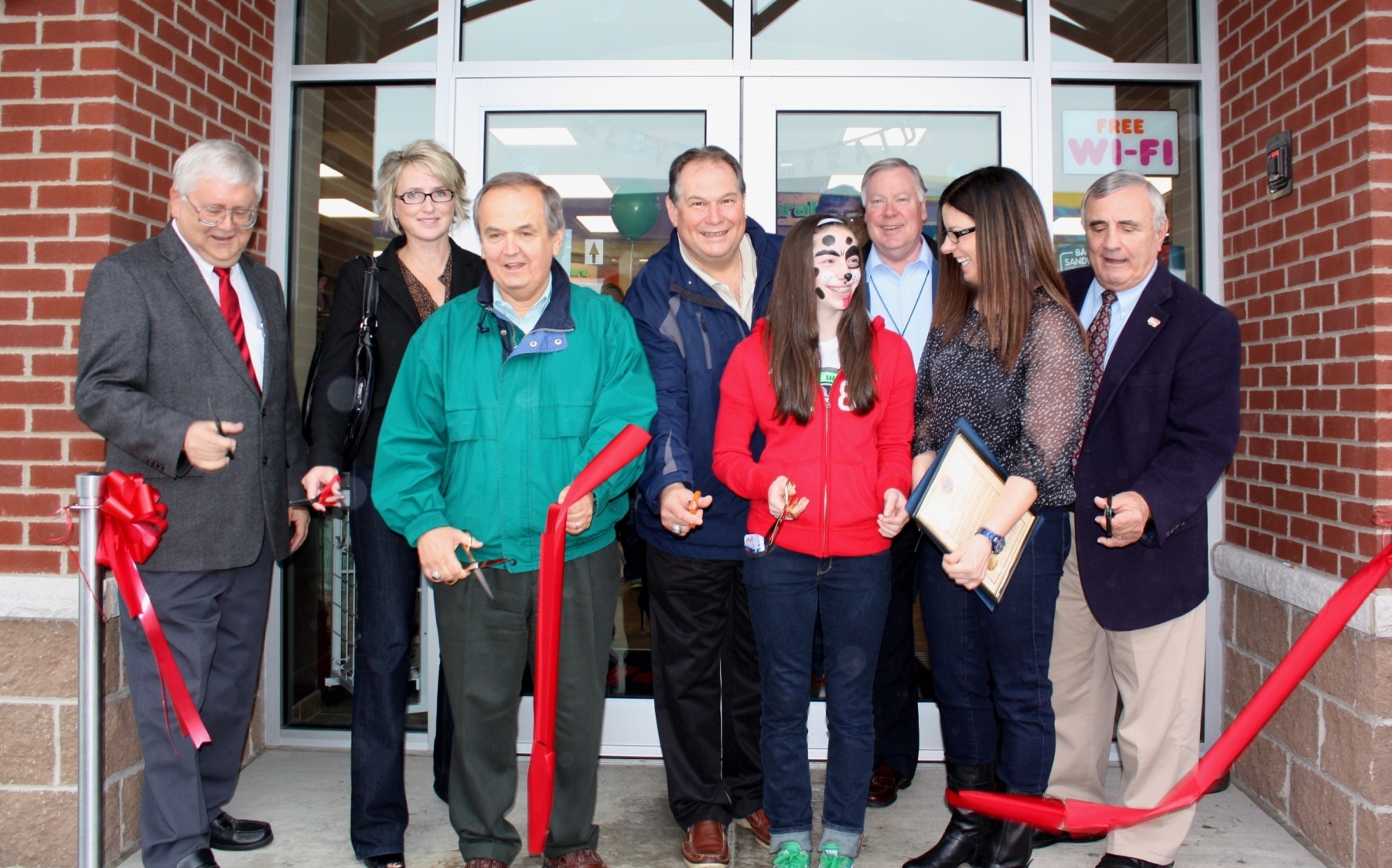 (Wheatfield, NY, October 27, 2012) NYS Senator George Maziarz, Assemblyman John Ceretto, Niagara County Legislative Chairman William Ross, Town of Wheatfield Supervisor Robert Cliff and local dignitaries joined Matty's and Calamar, to hold a grand opening celebration on Saturday, October 27th to commemorate the opening of Matty's Food Mart in The Woodlands Corporate Center. The new 4,000 square foot convenience store, Sunoco gas station and Dunkin Donuts are prominently positioned at the entrance of The Woodlands Corporate Center East on Shawnee Road in Wheatfield.
The store represents the first retail component to be established in the mixed use development owned and managed by Calamar. Matty's Food Mart includes a deli that produces freshly prepared sandwiches and gourmet pizza as well as Dunkin Donuts who offers both in-store and drive-thru service. Daily specials are created every day and have proven to be a big hit.
The grand opening was held from 10:00 a.m. to 2:00 p.m. and included a traditional ribbon cutting ceremony at 11:00 a.m. The event featured kids activities, free T-shirt give aways, raffles, food sampling from their deli, and much more.
The Woodlands Corporate Center is one of Western New York's largest mixed-used developments. The 120-acre mixed use park is comprised of office, flex, medical, industrial, retail and residential, with 300 senior apartments and private patio homes.
"We couldn't be happier with the addition of Matty's to our park" said Kenneth Franasiak, Calamar Chairman & C.E.O. "It's the first of several planned retail developments and we believe it will service our park and neighboring community very well. Population trends for Wheatfield have increased substantially with one of the top growth rates in all of Western New York. The store's frontage on Shawnee Road near Niagara Falls Boulevard provides strong visibility for the several thousand residents within the area. It will be a genuine asset for all our commercial tenants, our three senior apartment communities within the park, the 30+ patio homes and the surrounding community as a whole. The response has been very positive and as a regular to the deli, I can vouch for how delicious their food is!"