Movies Being Made At The Woodlands Corporate Center
Tue, Sep 25th 2012 12:00 pm, by kgriffiths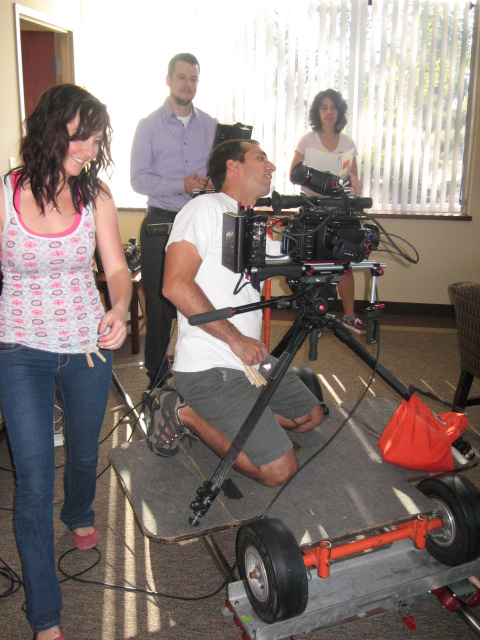 Calamar's headquarters in Wheatfield, NY was selected as one of the locations for a private and independent filmmaker working on his second feature film. Setting the stage with a film crew, cameras, recording equipment and lighting, Calamar offices were transformed into a Hollywood movie set in the upcoming production of "Gamechangers", a film about friendship and success in the world of professional gaming.
Calamar's executive board room and an executive office were chosen as the backdrop, fitting nicely into the vision and imagination of local filmmaker Robert Imbs desire for his feature film. Acting as director and writer for Gamechangers, Imbs said, "Calamar's offices are gorgeous. They are visually appealing and provided the perfect setting for our scenes. It was exactly what we were looking for. The ability to accommodate all our equipment was an added bonus. We got some great performances." Once filming is complete, it will move into the editorial process to color grading the film. Then a composer will work on the score and lastly a sound engineer will do a final mix.
Calamar's offices are located in Wheatfield in The Woodlands Corporate Center. Marketing director Kathy Griffiths added "We're excited to see the final film with our space featured. There is definitely a lot of "behind the scenes" work that goes in the production of a movie. We were happy to be able to accommodate their project".