Calamar Breaks Ground On Blue Springs, MO 55+ Community - Total Of Ten In Midwest Region
Thu, May 16th 2019 10:00 am, by sczyrny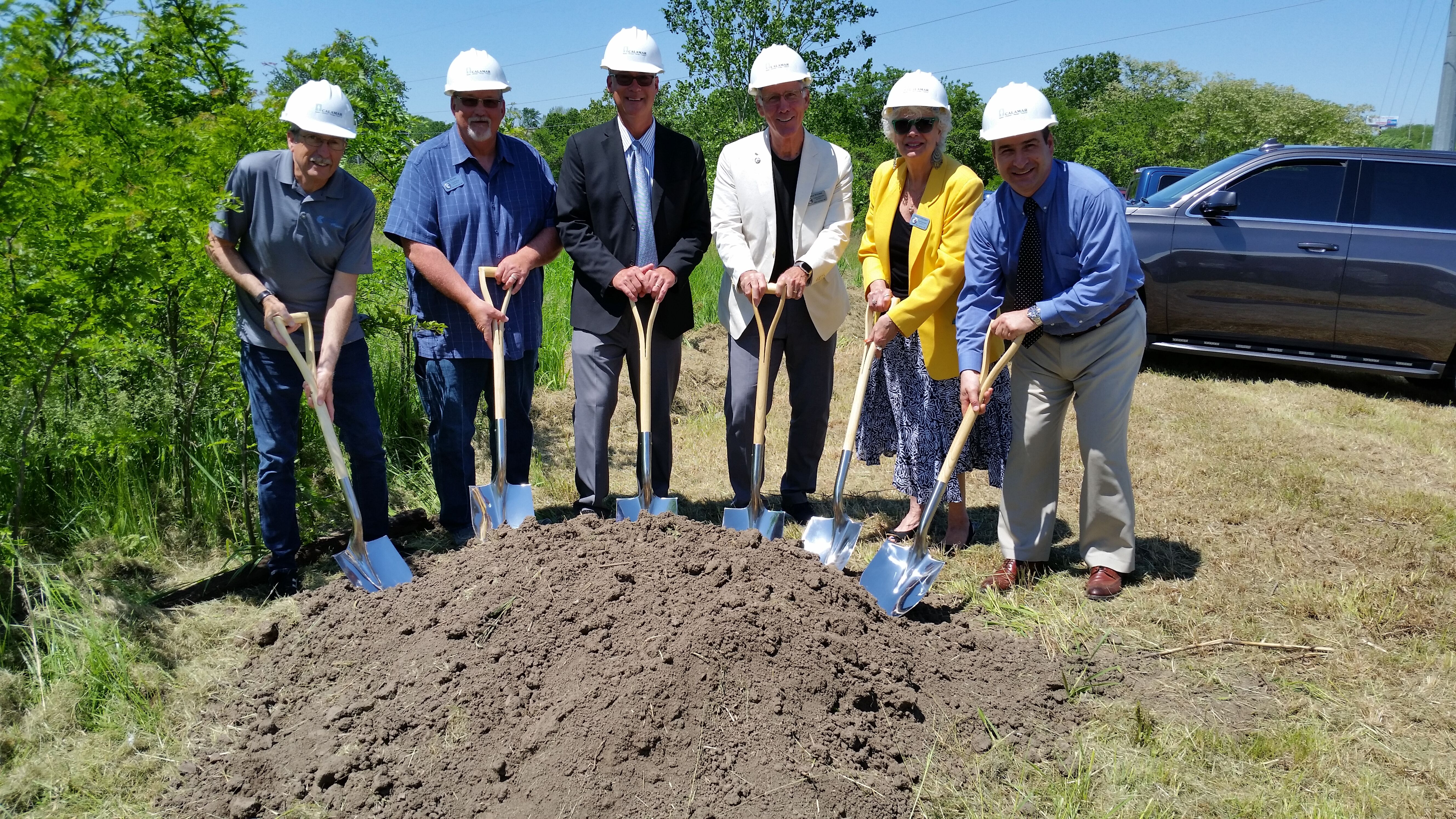 CALAMAR BREAKS GROUND ON BLUE SPRINGS, MO. 55+ COMMUNITY – TOTAL OF TEN IN MIDWEST

(May 16, 2019) Calamar, a New York based full service real estate organization with divisions in construction, development, property management and finance & investment will celebrate on Thursday, May 16th at 11:30 a.m. with a ground breaking ceremony for their newest 55+ community in the Midwest region. The City of Blue Springs is welcoming Coronado Springs to their community with local dignitaries, as well as senior management from Calamar, gathering for a ground breaking ceremony at the site of the new 134-unit community. Coronado Springs is an independent living apartment complex with no income restrictions for those age 55+ young. Located at Coronado Drive, the community is a 3-story building that will have both 1 & 2 bedroom apartments and provide a truly economical solution to senior living.
"We've been extremely successful with this market in the New York and New England regions, as well as other Midwest locations, where there is presently an extensive waiting list at existing facilities for affordable senior housing", said Calamar Vice President of Facilities, Marc Guizzo. "We truly believe in creating affordable and competitive housing options for the senior community where currently they are faced with either no appropriate housing choices, high rent options or the extensive wait list. We found the same to be true in the Missouri market where communities of this nature are virtually non-existent. We currently have an existing community, The Springs at Independence in MO., and communities in operation in Nebraska, Kansas and Iowa in the Midwest region. In addition, there are numerous more communities in operation in the Northeast and more in the development phases across the NE & Midwest.

"Coronado Springs will cater to middle-class income households. Our model will enable our residents to enjoy comfortable living at competitive and economical pricing facilitating seniors to preserve their assets for their individual long-term goals", said Vice President of Facilities Marc Guizzo. "The economic issues of today have greatly impacted seniors and we are excited to continue to forge forward and make this product available in more areas.
The apartments will feature Calamar's "classic" model providing spaciously sized living apartments within a very affordable rent structure, combining many amenities into the rent fee. "Our philosophy is to provide truly affordable rents for the middle-income bracket. There are many programs available for those with income restrictions as well as the highend, expensive amenity driven retirement communities. We're filling that void in between and providing a much needed and sought-after product", said Director of Development Jerry Hill. Coronado Springs boasts a much-wanted feature in its two-bedroom apartments with
the option of 1 ½ baths in many of the apartments. "In our on-going quest to better each community we build, we have incorporated this enhanced bath model based on the request
of our senior residents. It's an extremely popular amenity". Hill said.

Both one and two-bedroom, pet friendly apartments are available and will offer several different layouts. All apartments will come equipped with a full-size washer and dryer. The property will feature a community room with kitchen for events and entertaining that is available to residents free of charge; a fireside lounge; community laundry for larger loads, outside patio seating and many more amenities for residents to enjoy. All apartments will be furnished with a stove, refrigerator and dishwasher. Garages are available on a first-come, first serve basis at an additional cost. Another priceless amenity they offer residents is a real sense of belonging, a community where friendships flourish among peers. It's not just about the "bricks and mortar" of a building. We have a saying at our communities that really rings true, "Come as strangers, live as friends". It's what we believe in and
strive for with each community we build". Guizzo said. Our exclusive "Connect55+" program is an integral component of our communities with programs and activities managed by the residents with the help of our managers that empower our residents through five main cornerstones.

Coronado Springs represents a nearly $15 Million investment and is expected to be completed by winter 2020. There are no entry fees, buy-ins or surcharges. For more information, contact Tina at 1-855-357-7755.

# # #

About Calamar
Calamar is a full-service real estate firm comprised of construction, development, property management and finance & investment divisions for commercial and large-scale residential properties in the Northeast & Midwest regions. Calamar is headquartered in Wheatfield, NY and has offices in Omaha, Nebraska, Boston, MA., Niagara-on-the-Lake, Ontario & Toronto,Ontario.

For more information, contact Kathy Griffiths at 716.693.0006, ext. 211 or kgriffiths@calamar.com.