Calamar Construction Welcomes Scott Stoddard As Regional Project Manager For The Northeast
Mon, May 9th 2016 09:00 pm, by sczyrny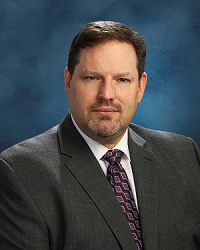 (May 9, 2016 Wheatfield, NY) Calamar, a full service real estate organization comprised of construction, development, property management, asset management and finance & investment divisions is pleased to announce the appointment of Scott Stoddard as regional project manager for the construction division.
Stoddard has over 20 years experience in engineering, construction and maintenance operations. Stoddard will be responsible for the management and operations of all construction projects delivered from Calamar's Wheatfield office, overseeing a staff of project managers and superintendents. Duties will also include the implementation and oversight of all policies and procedures for construction.
"We are very excited to welcome Scott to the Calamar team" said Tom Weeks, Executive Vice President of Construction for Calamar. "Scott brings a wealth of experience and knowledge that will increase our efficiencies and improve our bottom line as we continue to grow in all markets."
About Calamar
Calamar is a full-service real estate firm comprised of construction, development, management and investment divisions for commercial and large-scale residential properties. Calamar is headquartered in Western New York with offices and investments throughout North America. For more information, contact Kathy Griffiths at 716.693.0006, ext. 11 or kgriffiths@calamar.com